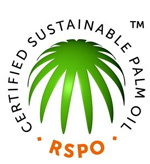 Direct flights to Kota Kinabalu
| | | |
| --- | --- | --- |
| Kuala Lumpur, Malaysia | 2 hours and 33 minutes | AirAsia, Malaysian Airline, FlyFirefly |
| Bandar Seri Begawan, Brunei Darussalam | 0h 40m | Royal Brunei |
| Hong Kong | 2h 58m | AirAsia, Malaysian Airline, Dragonair |
| Jakarta, Indonesia | 2h 40m | AirAsia |
| Kaohsiung, Taiwan | 3h 0m | Malaysian Airline |
| Clark, Philippines | 1h 55m | AirAsia |
| Manila, Philippines | 1h 50m | Cebu Pacific |
| Osaka, Japan | 5h 25m | Malaysian Airline |
| Perth, Australia | 5h 40m | Malaysian Airline |
| Seoul, South Korea | 5h 15m | Asiana, Malaysian Airline |
| Shenzhen, China | 3h 0m | AirAsia |
| Singapore | 2h 22m | AirAsia, Silkair |
| Taipei, Taiwan | 3h 25m | AirAsia, Malaysian Airline |
| Tokyo, Japan | 5h 45m | Malaysian Airline |
Moving around in Kota Kinabalu
A taxi from the airport costs around RM 25 and takes only ten minutes to the city center, approximately 8 kilometers away.
A bus to a location near the city center will cost around RM 1.50. Kota Kinabalu offers bicycle rental and local ferry services.
Motorbikes and cars can be hired at the rental counters in the arrivals hall of Kota Kinabalu International Airport.
Useful Information
Airport: Kota Kinabalu International Airport (KKIA)
Direct flights from: Kuala Lumpur, Singapore, Tokyo, Seoul, Taipei, Kaoshiung, Hong Kong, Cebu and Brunei.
Train Stations: Kota Kinabalu Train Station and Tanjung Aru (a single 140km line to the town Tenom)
Ports: Kota Kinabalu Port and Sepanggar Bay Port